Worldwide experience
Our team comprises professionals with extensive backgrounds in resort sales and marketing. Our customized approach to understanding your challenges and complimenting your growth goals is borne of passion for travel, particularly within Caribbean and South American destinations, but also from our deep desire to create and nurture success for your resort.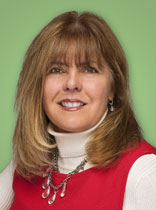 Cyndi Miller Aird / Principal
E-mail Phone 860.964.0376
Cyndi Miller Aird has over 30 years of experience in the resort industry. Cyndi worked for 14 years with Le Meridien Hotels and Resorts as Director of Sales and Marketing for the Resort division. Her responsibilties including directing the sales efforts for their collection of resort properties which included Sandy Lane Hotel in Barbados; Le Meridien L'Habitation Le Domaine in Saint Martin; Le Meridien St Francois in Guadeloupe, La Cocoteraie in Guadeloupe; Le Meridien Trois Ilets in Martinque, The Belmont Hotel and Golf Club in Bermuda and the Nassua Beach Hotel in the Bahamas.
Cyndi's career in the Caribbean began when she was appointed National Sales Manager for Divi Resorts. During her tenure with Divi she was responsible for coordinating sales efforts for 14 resort properties in Aruba, Bonaire, St. Croix, Barbados, Cayman Brac, Jamaica, Bahamas and St. Maarten. She was also responsible for managing the US-based sales team.
Cyndi served as President of the Caribbean Tourism Organization – NY Chapter from 1993-1996. She served for 8 years as President of the St Maarten / St Martin American Marketing Association beginning in 1996. Other leadership positions have included President of SKAL International – Connecticut Chapter from 2002-2003, President of the Connecticut Bon Vivants from 1986-1989 and chairman of the Connecticut Attractions Association from 1984 -1986.
Cyndi has received numerous awards for her contribution to the development of tourism within the Caribbean region. She is a magna cum laude graduate of Boston College in Chestnut Hill, MA and was the receipient of the Wilbur C. Stauble Trust Scholarship. Cyndi lives in Old Lyme, CT with her husband and two teenage children. She is an avid tennis player, paddle tennis player and skier and is involved in numerous organizations in the Shoreline region of Connecticut.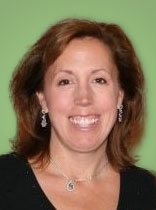 Lori McCarthy
Lori McCarthy has played a pivotal role in Wholesale Product Development in the leisure travel industry for over 20 years. She has a positive track record in working with hotel partners in the North American market in the areas of pricing, internet marketing, promotions, inventory control, and sales.
Lori's expertise is a direct result of her impressive background through association with some of the leisure travel industry's most innovative companies. She was an essential part of a team that launched the concept of private label programs for Online Travel Agent's which are now a current industry standard.
Her involvement with National Leisure Group, Kingdom Vacations and Globetrotters provided her with the knowledge to forge successful relationships with Caribbean and Mexico hotels and destination suppliers.
In her current work with Miller Aird Destination Marketing, Lori provides executive-level sales and marketing, product development with a specialty in internet marketing. Her expertise and contacts with the online travel agencies is invaluable to the independent hotels and resorts that she works with. Lori has a B.S. in Business Administration from Southern New Hampshire.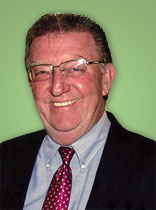 Jack Wallace
Jack Wallace has been involved in the travel business since 1965 when he owned and operated his own successful travel business in Newtown, PA. He has represented and developed long standing relationships with tour operators (Tauck and Pacific Delight), cruise lines (Carnival and World Explorer) and resorts (Divi and Elite Island Resorts).
Jack has deep expertise in the business and access to major gateways such as PHL, Newark and BWI. He has been responsible for conducting seminars on behalf of his clients for many years as well as providing representation at trade shows and industry functions with a focus on the Southeastern Pennsylvania, New Jersey and Delaware markets.
Jack is a member of various travel organizations including PTANA (Professional Travel Agents of North America),ASTA, and ETA (Eastern Travel Association). He is a NSCUSA Representative, a member of the Philadelphia Area Travel Association, and was the former President of SKAL.
He holds a B.A. in Business Administration from Villanova University in Philadelphia.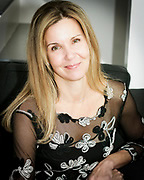 Claire Burgess
Claire is a top-performing business development professional with over 20+ years of extensive marketing, sales and operations experience serving a large corporate industry clientele, with emphasis on the hospitality and tourism industry. With a vast writing and media background, Claire has excelled in delivering effective PR & communication strategies, planning integrated marketing initiatives and fostering new business.
Claire's insight and creativity has led to a celebrated career in working with hotels, airlines, tourist boards, travel companies and government agencies throughout the Caribbean and North America plus collaborating with C-level executives reaching a variety of industries. Prior to owning Claire Burgess Consulting, Claire held senior management positions with DHC Hotels & Resorts, Travel Marketing Services and served as the Northeast Tourism Development Manager for the Government of Ontario, Canada.
Claire is known for her expertise in hunting & cultivating new prospects and nurturing existing accounts to drive growth and retention, brand development and organization. With a proven track record, her approach identifies vision and develops position and strategies while providing optimal usage of marketing and sales funds to maximize end user experiences, repeat business and yearly increases to deliver paramount results for her clients.
Claire is a graduate of Newbury College, with a degree in Hospitality and Tourism Management and is a past certified Travel Agent. Relevant successes include creating year-round demand to Turks and Caicos Islands, Jamaica and other Caribbean islands, championed tourism to the ABC Islands, increased B2b and B2C awareness for the Government of Ontario, designed and executed national and local brand marketing, sales and PR campaigns, implemented a tailored Business Boot Camp and Tool Kit, opened 3 reservation and sales offices, and rewardingly started Yoga Mission Retreats offering tailored retreats while empowering attendees to share their souls with a children's organization in each host community.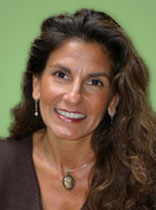 Melanie Alexander
Melanie Alexander is the founder and owner of The MAAC Group, also known as Melanie Alexander Associates Consulting Group. She began her professional life in television and advertising, but quickly switched her career path to her true passion – travel and sports. As a professional, she has worked at several companies in progressively responsible marketing, sales and product development positions. As a traveler and athlete, she has visited more than 70 countries and 38 states and competed in several triathlons, biathlons and a marathon.
Additionally, Melanie has over ten years experience teaching travel and marketing related subjects spending most of that time at New York University. She has appeared on the cover of Travel Agent Magazine, has been quoted for her proactive business development role in the travel industry, was named one of the "Most Powerful Women in Travel," and is a judge for the Hospitality Sales and Marketing Association International (HSMAI) Adrian Awards Competition.
With The MAAC Group, Melanie is able to combine her professional experiences with the skills of her associates who are the best at what they do – all while serving the industry leaders she enjoys working with. She has a BA in Communications from SUNY Albany, graduated cum laude in an accelerated three-year program, and has completed a course at Harvard.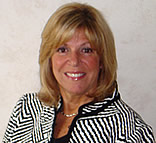 Ann Andreas
Ann Andreas has over 35 years experience in the travel industry. Her career began with Friendly Holidays, a major Caribbean and Mexican wholesaler that was based in NY. Ann spent 10 years as Director of Sales and her responsibilities included managing a sales team of 16.
In 1991 Ann started her own representation company in the Long Island region. Her accounts included Aruba Tourism Authority, Bucuti Beach in Aruba, Renaissance Resort Aruba and Curacao, SITA Tours, Ciao Italy Tours, Sonesta Resorts, Playa Resorts and Grand Cayman Beach Suites. Ann was responsible for conducting sales calls, organizing seminars, attending trade shows and escorting travel agent educational trips.
In 2015 Ann was hired as a Business Development Manager to work for Exclusive Group Travel. In the two years she was with the company she increased her territory from 2 million in sales to 10 million. In 2017 the company was purchased by Mark Travel Corporation.
Ann served as Vice President for the Long Island Chapter of the Caribbean Tourism Organization for many years. She is an active member of Long Island Travel Agents Association, Travel Agents of Suffolk County, and Travel Agents of Nassau County.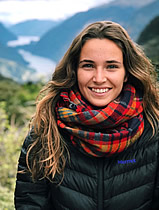 Meredith Aird
Meredith is a recent graduate of McGill University in Montreal, QC with an Honors Degree in International Development and Entrepreneurship. Meredith has researched the impacts of eco-tourism and sustainable development over her time at McGill while involving herself in extracurriculars. Meredith served as the Head of Marketing for the McGill Ski and Snowboard club while also acting as the President of McGill Students for Right To Play, a philanthropic club on campus. Meredith has had a passion for traveling since she was an infant and is enthusiastic about deepening her knowledge of the Caribbean and the tourism industry over the next few years.

Greg Grabowski, CTC
Greg has been involved in the travel business since 1968 when he worked for Trans World Airlines. He last assignment with TWA was as Area Sales Manager for the New England area plus Pennsylvania. He then worked with American Airlines before taking retirement.
He was a member of ASTA, and Connecticut SKAL.  He developed and maintained their website.
In 1996 Greg opened Creative Business Solutions Group which assists clients with website development including e-commerce, SEO, design, hosting and content management systems.  His goal is to assist his clients in getting the most out of their websites.  Not only in making money, but saving money.
He holds a degree from the University of New Mexico.